Scientific Approach

OUR CARE LINE "ACTIVE-HYDRATE":
After 3 years of intensive research in cooperation with the Marine Research Center of Vannes, in Brittany, a new technology based on the homeopathic concept has been successfully invented. Through a cold manufacturing process, the active ingredients are encapsulated in micro-drops and then released when applied to the skin.
For the very first time, homeopathic principles were applied to the production of cosmetics. Homéoderma® technology is a French patented technology.
HOMEOPATHIC PRINCIPLES APPLIED TO COSMETOLOGY: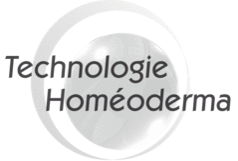 - Homeopathic dosage of active ingredients (CH)
- Similarity principle
- Cold formulation
- Intensified action of the active ingredients (non-heated) for optimal efficacy
- Without emulsifier to facilitate skin assimilation.
"ACTIVE-HYDRATE CARE LINE":
Technological breakthrough: the active ingredients are encapsulated in micro-drops (oil / water separation). The result is a strengthened natural skin defense system , a strong increase in water supply and faster penetration into the skin, while the active ingredients diffuse their homeopathic actions.

"SMART WATER":
The homeopathic principle relies on stimulating the adaptability of human organism through astrengthened natural balance. HomeOsoin® ACTIVE-HYDATE products are the result of a subtle combination of minerals and other active ingredients essential to the skin immune system, while "SMART WATER" is the key homeopathic ingredient for intensify their biological action. Here, water not only hydrates, but is used to transmit and amplify the action of the active ingredients on the skin, which makes an extremely low dosage extremely effective.